DOJ to Back Off Enforcement in Pro-Pot States; New Legalization Battles Expected in 2014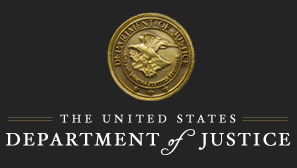 U.S. Deputy Attorney General James Cole has signaled that the Justice Department will not enforce federal laws banning marijuana in states that have legalized its use. Cole's August 29 memo simply urges the states and local governments where marijuana is now legal to conduct and implement enforcement systems that address any potential threats to public safety.
The announcement is expected to embolden states to pass legislation or initiatives similar to the voter-endorsed laws that have already taken effect in Colorado and Washington. Only a few legislatures remain in session this fall and no state is poised to pass legalization legislation in 2013. But lawmakers are already readying bills for 2014 and ballot measures are being considered in several states.
In Alaska, a ballot measure to tax, regulate and legalize marijuana was certified in June. Organizers now need to collect at least 30,169 signatures from voters by December 2013 to ensure the initiative receives a vote in the primary election on August 19, 2014. Marijuana is decriminalized and legalized for medical use in the state.
In California, an early state to legalize medicinal pot, organizers recently filed a measure that would legalize hemp in both its standard and non-psychoactive forms. The campaign, starting October 1, will have 150 days to collect 750,000 signatures from voters in order to get the issue on the 2014 ballot. Marijuana is also already decriminalized in the Golden State. While the federal government has attempted to close dispensaries despite their legal status under state laws, Colorado voters faced the same challenges prior to legalizing cannabis outright.
Oregon was the first state to decriminalize marijuana, and though a botched, poorly organized movement towards legalization failed last year, the DOJ's announcement is now expected to mobilize fresh efforts for legislative effort or ballot initiative in 2014.
Oregon Rep. Phil Barnhart, D-Eugene, who chairs the House Revenue Committee, said the legislature "ought to write the law…that will best accomplish the long-term goal of doing the best we can for the people of Oregon." House Speaker Tina Kotek, D-Portland, holds similar sentiments, according to Rep. Mike McLane, R-Powell Butte, who considered the plan to introduce marijuana legalization legislation "reasonable."
In the Senate, Sen. Floyd Prozanski, D-Eugene, said the federal government's decision will help his efforts to convene a work group to draft a referendum on the initiative when the legislature reconvenes February 3.
Meanwhile, a representative from the Campaign for the Restoration and Regulation of Hemp, which has already submitted separate ballot titles to qualify measures to change the Constitution to legalize marijuana and change the state law to regulate it, said recently that the announcement stoked their efforts.
Vermont during its previous legislative session passed a law to decriminalize an ounce or less of marijuana and medical dispensaries just recently began selling cannabis to eligible customers. In the wake of the DOJ's recent announcement, Democratic Gov. Peter Shumlin said he applauds the department "for being more clear about how they're going to enforce legislative issues of small amounts of marijuana" and added that he is "open to further discussion" about legalization in the Green Mountain State. Previously Governor Shumlin said legalization would clearly undermine the current federal statues classifying pot as a Schedule I narcotic with no medicinal value.
Other states to watch include Maine, where the House last session voted down a tax-and-regulate bill by four votes only, and Rhode Island, where a bill last session was debated in committee but not brought to a  vote. As the political acceptance surrounding marijuana legalization continues to shift, Colorado and Washington will be worth watching to see how they handle regulation without federal government